Denver Tree Service
We are a full service Denver tree service providing licensed and insured services to residential and commercial tree clients in the Denver and Denver suburbs areas. We have provided excellent service to our clients since 2004. Many of our clients tell us we are the best tree service company in the Denver area! In Colorado we value our trees and their health; to help you maintain their beauty we offer our clients tree trimming, tree pruning, stump removal and grinding, and tree removal. Don't forget how important it is to fertilize your trees, and when winter comes we are here to offer you snow removal and premium firewood.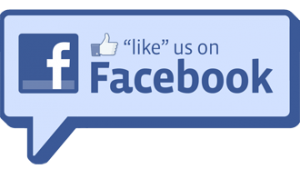 We are proud to be recognized as a Gold Star Better Business Bureau (BBB) member since 2004.
Tree Trimming Denver

Environmental Tree Care LLC also provides you with professional grade tree trimming and care. Have you ever looked out your window at your yard and seen trees with branches blocking your view, or maybe blocking your Colorado sunlight? We are the experts to call for trimming unsightly branches or dangerous limbs.
For a Free Estimate, call us now at (303) 368-8454
Denver Tree Pruning
Tree pruning is essential for producing strong, healthy and attractive trees. In the Denver area, the major reasons for pruning ornamental and shade trees include safety, health of the trees and of course, aesthetics. Pruning can also be used to stimulate fruit production and increase the value and life of the trees. Ask about our winter tree pruning service for special species trees that should only be pruned in the Winter season of December through March. We have certified arborists on staff and are experts in the area of pruning your trees.
Tree Stump Grinding and Removal
Once a live tree is cut down the roots can continue to grow and produce new growth. Therefore it is important to grind tree stumps to start the decaying process of the root system. Here in Colorado weather definitely plays a major role in many of the tree stump grinding and removaljobs we are called on to perform. We fight lightening strikes, high winds and trees being destroyed from heavy snow. When you contact Environmental Tree Care our arborist will discuss with you the depth and extent of the tree grinding to be done. We also discuss with you cleanup-determining how much cleanup you desire us to perform and what will be done with the excess debris. We also cover your options for leveling the area and back filling the hole with clean soil. All of these options should be discussed and put in writing before the job starts.
Tree Removal
If you are faced with having to hire a tree removal specialist from the Denver area, please consider our established tree company. We are fully licensed and insured with certified arborists on staff. All of our tree work is guaranteed and with over six years in business, we take great pride in our work. Customer satisfaction has been the foundation of our success. If you have trees that are hurting other plants in your yard or trees damaged by a recent storm, our professionals will solve your problems with fair and reasonable rates. Trees that are near your home that have signs of rot or disease can cause an immediate danger. Dead or dying and diseased trees will eventually fall. Keep your family safe and hire the Denver tree removal experts to inspect your trees and give you a free estimate for our suggested work. We are specialists in hazardous tree removal and crane removals.
Tree Fertilization
We specialize in Spring and Fall tree fertilization. We also offer year around programs to fertilize your trees and shrubs. We also have special products for any trees in stress or decline. Ask how our program can save you water and produce healthier trees!
Firewood and Mulching
We recycle all of our wood into premium firewood or mulch for your gardens and fireplaces. Our firewood is split into 16″ and 18″ lengths and seasoned. We have a variety of woods separate or mixed premium wood, including fruit woods, oak, apple, ash, locust, elm, walnut and sugar maple.
Denver Snow Removal
We have regular routes for snow removal services in the Denver Metro areas. We will make sure that our Colorado snow season is an easy one on your back! Let us take care of all your snow removal this winter season. We have the equipment and manpower to tackle even the largest residential or commercial snow removal jobs. Our rates are more affordable than you may think.
Licensed Landscape Contractor
We are happy to announce that we now have a Denver licensed landscape contractor on staff. We can offer you a full range landscape services.
For a Free Estimate for Your Denver Tree Service, call us now at (303) 368-8454