Do You Have Project We Can Help With?
Call Now: (303) 368-8454
Denver Tree Service, Tree Removal & Snow Removal Since 2004
Denver Tree Service, Denver CO
Environmental Tree Care LLC in Denver, CO is licensed, bonded and ready to care for all of your Denver tree service needs. When you hire us to to take care of all of your Denver tree service needs, you can rest assured that we will take care of your trees promptly and professionally. There are many tree service companies around Denver, CO that are here today and gone tomorrow. We have served thousands of homeowners, businesses and municipalities with their tree service needs since 2004. As natives of Denver, we understand trees and we also are familiar with the unique needs of the Front Range. Frequent drought conditions, pests (such as the Ash Borer beetle) and many other factors means that it is very important that we care for our trees the right way. Call right now to: 303-368-8454 for a free estimate.
Licensed Tree Removal in Denver, CO
The mission of our company is to preserve our precious Denver trees whenever possible. But as the number one tree removal service in Denver, CO, we know that removing trees is sometimes necessary. When borers or other pests damage our Denver, CO trees, a tree removal service may be necessary to remove dead or dangerous trees. As an emergency tree removal service, we can respond quickly and assess the situation promptly.
When working with Denver trees that often weigh in excess of several tons (or much more), we are absolutely committed to the highest of safety standards. Thinning, pruning, trimming and especially tree removal presents significant safety risks which demands the highest level of professional knowledge. These risks also require specialized machinery and equipment such as chainsaws, bucket trucks, woodchippers, stump grinders, cranes and much more. As the premier emergency tree removal service in Denver, CO, we know how to get the job done right the first time.
The truth is, not all Denver tree removal companies are created equal. Many tree removal companies are small operations that do not have the required equipment and insurance do deal with this unique service. Not only are we concerned about the safety of people, but we are constantly planning and working to ensure the safety of private property. When a massive tree limb or even an entire tree falls on a building or a car, it obviously presents a tremendous danger to lives and property. These are just some of the reasons why it is so important to hire a Denver, CO tree removal company such as Environmental Tree Care which is properly insured, bonded and trained in the right use of equipment and safety measures.
So what about tree removal cost? It is true that removing trees is not the most inexpensive job. As your trusted Denver tree removal service since 2004, you can be sure that we will attempt to keep your tree removal cost as low as possible.
Call today for your free Denver, CO tree removal quote. For a free tree removal estimate call 303-368-8454, or fill out the form below and we will contact you within one business day.
Certified Arborist and Tree Surgeon Services in Denver, CO
When you get sick you go to the doctor. But when our precious Denver trees get sick, who do we call? There are a lot of tree services in the Denver, CO area, but there are fewer certified arborists and tree surgeons. We all know that because of pests, such as tree borers, or even weather, such as high winds or lightening strikes, our trees may need specialized Arborist services to save them. As the area's number one Denver tree service, we have certified Arborists on staff who can diagnose the damage to your trees, whether from disease, pests, or wind damage, and provide a treatment plan. The most important thing is to get help early, before your trees have no hope of recovery. Call the number one Denver, CO Arborist now for a free estimate. Call 303-368-8454.
Safe Tree Trimming and Tree Pruning in Denver, CO
Keeping our trees healthy is very important to us. As the number one Denver tree trimming service, we can keep your tree healthy by trimming or pruning the branches and removing dead branches that will eventually cause damage to your trees. As the premier Denver, CO tree trimming service, we have the right equipment to take care of your trees the right way. Not all Denver tree cutting service companies are created equal. All of our tree trimming service technicians are trained to act safely and professionally at all times. If you need help with your next tree pruning project, or you just want to find out the cost of tree trimming service, give us a call today or fill out the form below. Call now: 303-368-8454.
Plowing and Snow Removal Services in Denver, CO
In addition to our tree service, we also offer Denver snow removal services during out Denver winter months. As one of the top snow removal companies in Denver, CO, we have the trucks and equipment to offer reliable snow plowing and snow plow removal, now matter how big your Denver snow removal project may be. We provide commercial snow removal service and residential snow removal service. Whether you are looking for snow removal services for a 10,000 car parking lot, or you just need to get the snow off your driveway, we have the equipment and experience to get the job done. As snow contractors, we are licensed, insured and bonded. All of our drivers are drug tested and trained to be the best snow plowers in Denver, CO. If you want the best of snow plowing services, why not give us a try? We also offer emergency snow removal for those times when the blizzards just keep coming. We all know that Colorado snow storms can be brutal and dump massive amounts of snow. At Environmental Tree Care, we are committed to keep Denver moving. Call our snow plowing services right now. Call 303-368-8454.
Landscaping Design in Denver, CO
In addition to tree care services, Environmental Tree Care, LLC employs experienced, professional designers and can turn your space into something beautiful and sustainable! In the high mountain environment of the Front Range, water is scare. Call us today to learn more about xeriscaping and why xeriscaping design may be a great option for your yard.
Premium Fire Wood in Denver, CO
Our name says it all. We really do care about the environment! This is why we recycle our trimmed and cut wood into premium firewood.
Give us a call today and find out why we are the Denver Tree Service  of choice for thousands of satisfied customers, businesses and municipalities.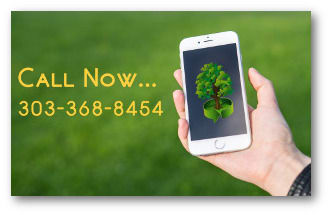 Denver Trees Are Under Attack! Watch the Video to Learn More…
Denver Tree Service
Need tree care in a jiffy? We can take care of all of your tree needs quickly and sustainably.
Professional - Fast - Courteous
Denver Snow Plowing
Need your parking lot or driveway plowed? We can take care of all of your snow removal needs fast.
Professional - Fast - Courteous
Denver Landscaping
Want to turn your ordinary space into something beautiful? We are professional landscape designers!
Professional - Fast - Courteous
Denver Firewood
Get premium, local and seasoned firewood? We provide all of the wood to keep you warm.
Professional - Fast - Courteous
Explore Recent Work
Following are just a few examples of our creative and professional services. Whether you need your trees trimmed, a stump removed, your snow plowed or your yard transformed into a beautiful and sustainable space, at Environmental Tree Care, LLC, we've got you covered.
Denver Tree Services Projects
admin
2017-07-28T14:58:08+01:00
Denver Landscaping Spaces
admin
2017-07-17T23:38:06+01:00
Denver Snow Plow Service
admin
2017-07-28T14:52:53+01:00
Full service Denver Tree Service, and Tree Removal serving Denver Metro since 2004.
Tree care has become an advanced scientific discipline (known as aboricultural science) and includes complex services such as tree pruning, tree trimming, tree thinning and tree felling, tree removal and stump grinding in built environments such as we have in Colorado. With Denver's extensive greenways, not to mention backyards and roadways, there is a tremendous demand for care of woody vegetation.
Urban Forestry
Urban forestry, especially along road sides are particularly vulnerable to biotic stress due to man made hazards such as pollution, soil erosion and compaction, draught conditions, fungal infections and plant pests, such as the Ash Bore problem common along the Front Range.
One of the biggest challenges we face as a Denver tree service is maintaining optimal tree health, while still providing for urban conveniences and safety, such electrical wires, open lanes and visibility of road signs, just to name a few.
Tree Care and Safety
One of our greatest concerns at Environmental Tree Care is to maintain optimal safety for our customers and employees, as well as for the trees that we service! We take the Environmental part of our name seriously. We love our trees and we are totally committed to maintaining the health and life of every tree, as much as is humanly possible. As certified Arborists, we utilize the latest technology to provide the utmost care for every tree and woody plant we service.
Industry Standards
In concord with the Tree Care Industry Association (TCIA), we follow what is known as the ANSI A300 Standard, which is the accepted industry standard for tree care practices, including:
Pruning
Soil management
Supplemental support systems
Lightning protection systems
Management
Planting and transplanting
Integrated vegetation management
Root management standard
Tree risk assessment
Integrated pest management
Professional associations
Tree Care Industry Association
International Society of Arboriculture source
Call our Denver tree service today for a free estimate. Call 303-368-8454
Our Core Values
Environmental Tree Care, LLC is committed to upholding our core values because you, our customer deserve the best. Period. We are always striving to be better and to provide you with the highest quality service and customer care.
What Our Customers are Saying…
"Dear Ken and the Environmental Tree Care Team,

We are so pleased with the work you've done on our trees. Where they were once so gnarled and dense, now they are shapely and beautiful! Everyone was so knowledgeable and so professional-we are so happy and so grateful for the work you've done. Thank You!"
"Ken and his crew from Environmental Tree Care came out and did a great job pruning and shaping our beautiful spruce trees. The work was top quality and the service was great. I would highly recommend Environmental Tree Care."
"I was afraid that Environmental Tree Care would have to use a crane to remove many damaged trees from my yard. They were able to do the job without having to bring in a crane-saving me $2500! Thanks Ken, great job."
"Ken and his crew did a great job for us. I would recommend Environmental Tree Care to anyone."
"Thanks for doing such a great job-looked awesome!"
Latest News
Want to keep up with Environmental Tree Care, LLC? This is where we post some of the latest news, along with articles about the services you care about. Click any of the posts below to read up on our work and research.
The truth is Denver trees are are a valuable asset. Maintaining Denver trees is crucial for our ecosystem. We must be maintaining these trees at least annually.Get help at the number one Denver Tree Service
Denver Snow Removal Service - http://bit.ly/denver-snow-removal Environmental Tree Care, LLC has been providing Denver Snow Removal Service since 2004. For Residential and Commercial Snow Removal Services, Call (303) 368-8454 https://youtu.be/k5ihJsraeMI
When to Think About Calling an Arborist When one of your children get sick, you don't take them to see a nutty quack. You take them to a qualified physician. When one or more
Trusted Partners
Many tree companies come and go, but we know that in today's competitive business environment, successful companies are marked by trust and integrity. This is why we aim to work with Denver area organizations to ensure the highest confidence in our work. When you work with Environmental Tree Care, LLC, you are working with a local and trusted company that cares about you and will be here for you for many years to come.
Caring for Denver Trees Since 2004
We can handle your project, no matter what size. We work with homeowners, municipalities and large corporations, providing tree care, snow removal and landscaping design.
Only takes a few seconds!