Your trusted Tree Pruning Denver Service!
Call today – 303-368-8454
Pruning Denver Trees Since 2004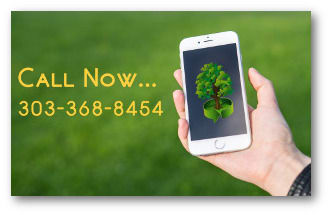 Tree Pruning Denver CO Services
Environmental Tree Care, LLC is your premier Tree pruning Denver based service. Tree pruning is essential for producing strong, healthy and attractive trees. In the Denver area, the primary reasons for pruning ornamental and shade trees are safety, health of the trees, as well as the aesthetic value. Pruning can also stimulate fruit production and increase the value and the life of the trees.
Not all tree pruning Denver CO companies are created equal. In recent years, many tree service companies have come and gone. Environmental Tree Care, LLC has been pruning denver trees since 2004. Our record for service and safety is impeccable.
What about winter pruning?
Ask about our winter tree pruning service for special species trees that should only be pruned in the Winter season, between December and March. We have certified arborists on staff, who know which trees need to be pruned and where they need pruning. As your top Denver tree pruning company, Environmental Tree Care, LLC is happy to serve you. Give us a call today or fill out the form below and we will respond as soon as possible!
Trusted Partners
Many Denver tree pruning services come and go, but we know that in today's competitive business environment, successful companies stand by their work. This is why we aim to work with Denver area organizations to ensure the highest confidence in our work. When you work with Environmental Tree Care, LLC, you are working with a local and trusted company that cares about you and will be here for you for many years to come. Call us today and find out why we are the trusted Denver tree services company for thousands of customers, cities and businesses.
Get A Quote Today!
We can provide free estimates for any Denver tree services, snow plowing, or landscaping design. Our estimates are free!
Fill out the form below and we will get back to you as soon as possible!