Your Trusted Denver Firewood Supplier!
Call today – 303-368-8454
Providing Premium Denver Firewood Since 2004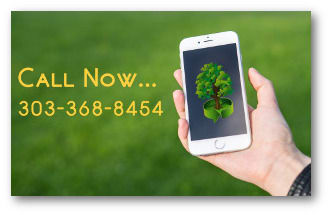 Firewood Denver Co – Premium Firewood
Environmental Tree Care, LLC supplies premium Denver firewood which is all locally grown. We are proud to offer all kinds of firewood, seasoned and mixed firewoods to Denver area residents and businesses.
When buying firewood, here are a few things to consider about different kinds of firewood.
Hardwood Firewood
Hardwoods burn hotter, cleaner, and longer which means you actually burn fewer hardwood logs than softwood to obtain the type of fire you want. Hardwoods leave less creosote, a sap residue that can clog chimney flue and even cause fires in extreme cases. Seasoned Firewood in Denver CO
Oak Firewood
Oak is long burning hardwood that is typically used in pizza ovens, wood burning grills, barbecues and fireplaces. Many Denver firewood consumers choose oak as their hardwood of choice.
Maple Firewood
Maple is great long burning hardwood that has a sweet flavor that is also used for barbecues, wood burning grills and fireplaces.
Apple Firewood
Apple is great burning that will make your home smell delicious and keep it warm for extended periods of time. It can also enhance food flavor in any wood burning grill or barbecue with little effort.
Ash Firewood
Ash has been considered one of the best species of wood to burn because of its excellent burning properties. Ash firewood logs burn longer, smoke less than average wood, and burn completely, to leave very little ash behind with very high heat output.
Locust Firewood
Locust is great long lasting hardwood. Very comparable to Oak if not better.
Elm Firewood
Elm is a great long lasting burning hardwood that actually has a hotter BTU burning rate than Oak.
Softwood Firewood
These woods are usually more plentiful sometimes and often at a more attractive price. They ignite easily and can heat your fireplace and flue faster.
Pine Firewood
Pine is the "hardwood" of the softwood family. It lights easily and burns with more flame, but for softwood gives you a good value as the fire lasts longer than other softwoods typically found at grocery stores.
Aspen Firewood
Aspen is a very clean and pleasant burning softwood. One of the owner's personal favorites. Although many Denver firewood companies offer Aspen, ours is locally harvested.
Poplar Firewood
Poplar Is a good burning soft/hardwood. It can take a while longer to dry than most other woods because of its high water retention.
Mixed Woods Firewood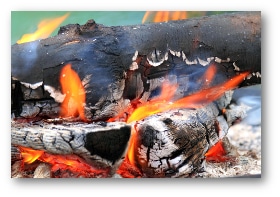 Not sure what to purchase? Try a little of both with a mix of both soft and hard firewood. Softwood makes it easy to start the fire and preheat the chimney. Once the fire is going, add hardwood to keep the fire going with less work. See for yourself the type of wood that best suits your needs.
Environmental Tree Care is Denver's premier Firewood service serving all of metro Denver. All Denver firewood is processed and sold locally, coming from local communities. We pride ourselves on individualized service. We can customize types and quantities to suit your needs.
Need to have your firewood Denver area delivered? Not a problem. All firewood is available for pick up or delivery.
Our seasoned firewood comes from Colorado and ready to use immediately.
We also offer free mulch from your job site.
Fill out the form below or give us a call now for a free estimate.
Trusted Partners
Many firewood Denver area services come and go, but we know that in today's competitive business environment, successful companies stand by their work. This is why we aim to work with Denver area organizations to ensure the highest confidence in our work. When you work with Environmental Tree Care, LLC, you are working with a local and trusted company that cares about you and will be here for you for many years to come. Call us today and find out why we are the trusted Denver firewood company for thousands of customers, cities and businesses.
Get A Quote Today!
We can provide free estimates for any Denver tree services, snow plowing, or landscaping design. Our estimates are free!
Fill out the form below and we will get back to you as soon as possible!