Remove Your Tree Stump Quickly and Safely!
Call today – 303-368-8454
Denver Tree Stump Removal And Tree Stump Grinding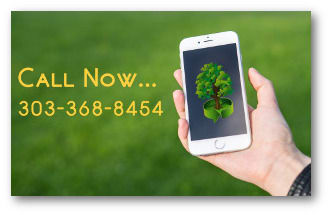 Tree Stump Removal Denver Co
Environmental Tree Care, LLC has been providing tree stump removal Denver services since 2004! Tree stump removal may appear to be optional, but it is actually a very important part of caring for your trees and the entire ecosystem on your property!
Here is why; once a live tree is cut down, the roots may continue to grow and produce new growth. It is important to grind tree stumps to start the decaying process of the root system. Here in Colorado weather plays a major role in many of our tree stump grinding and removal jobs. We fight lightening strikes, high winds and trees being destroyed by the weight of heavy snow. When you contact Environmental Tree Care, LLC our arborist will discuss your Denver stump grinding and root removal options. We will also go over clean up and debris removal.
In addition, we can talk about your options for leveling the area and back filling the hole with clean soil. All of these services will be discussed and put in writing before we begin work at your home or place of business.
Give us a call today or fill out the form below and we will respond quickly and provide a free, no-hassle estimate for your next Denver tree stump removal project.
If you also need help with a tree trimming Denver project, we can help you with that also. If you don't keep your limbs trimmed, you may be calling us again to remove another stump!
Trusted Partners
Many Denver tree trimming services come and go, but we know that in today's competitive business environment, successful companies stand by their work. This is why we aim to work with Denver area organizations to ensure the highest confidence in our work. When you work with Environmental Tree Care, LLC, you are working with a local and trusted company that cares about you and will be here for you for many years to come. Call us today and find out why we are the trusted Denver tree services company for thousands of customers, cities and businesses.
Get A Quote Today!
We can provide free estimates for any Denver tree services, snow plowing, or landscaping design. Our estimates are free!
Fill out the form below and we will get back to you as soon as possible!