Arborist Denver Professional Services!
Call today – 303-368-8454
Providing Denver Arborist Services to the Metro Denver Area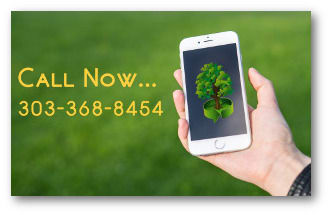 Arborist Denver CO – Professional Arborist Services
Environmental Tree Care, LLC offers professional Arborist Denver area services.
A trained, certified and professional Arborist can help you diagnose and treat tree diseases, from minor problems to serious illnesses. Many tree companies are nothing more than trimmers and cutters. As a Denver Arborist service company, we love our Colorado trees as much as you do and will use our many years of experience and professional certifications to help you save your tree, not destroy it.
In diagnosing your tree problems, we may prescribe a tree trimming, a slight pruning, or perhaps offer some of our other services.
As certified Denver Arborists, we know how to provide a compete Denver tree care solution for all of your tree needs, including, when necessary, tree fertilization and tree spraying to kill unwanted pests.
Don't risk the life of your tree trying to do it yourself. Call your Denver Tree Doctor today to determine what is really going on and offer the best possible solution for your tree's health and your peace of mind.
Trusted Partners
As professional Denver Arborists, we know the value of professionalism which is why work with Denver area organizations to ensure the highest confidence in our work. When you work with Environmental Tree Care, LLC, you are working with a local and trusted company that cares about you and will be here for you for many years to come. Call us today and find out why we are the trusted Denver tree services company for thousands of customers, cities and businesses.
Get A Quote Today!
We can provide free estimates for any Denver tree services, snow plowing, or landscaping design. Our estimates are free!
Fill out the form below and we will get back to you as soon as possible!