Your Trusted Tree Trimming Denver CO Company!
Call today – 303-368-8454
Trimming Denver Trees Since 2004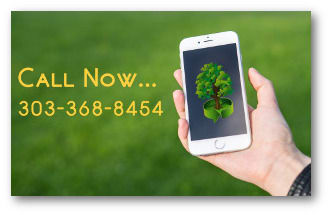 Tree Trimming Denver Area Services
Environmental Tree Care, LLC also provides you with professional grade tree trimming and care. As the leading tree trimming Denver area company, we have been trimming and saving Denver's trees since 2004. How do you know when your trees need to be trimmed?
Have you ever looked out your window, only to see branches blocking your view, or perhaps blocking your Colorado sunlight? Overgrown tree limbs are not only unsightly, but are dangerous! Broken and fallen limbs can seriously injure you or cause tremendous damage to personal property. Why not give us a call today. We will be happy to give you an estimate to trim your branches and save your trees!
Lopping off a few low hanging limbs is fine for a weekend project, but large trees require professional equipment and expertise. It is not worth your life or health to trim large branches yourself. Environmental Tree Care, LLC is licensed and bonded and we have the right equipment to get the job done right the first time. Give us a call or fill out the form below and we will gladly provide you with a free estimate.
Need a free estimate, call Environmental Tree Care, LLC now or fill out our form below. We want to be your preferred Denver tree trimming company!
Trusted Partners
Many Denver tree trimming services are here today and gone tomorrow, but we know that in today's competitive business environment, successful companies stand by their work. This is why we aim to work with Denver area organizations to ensure the highest confidence in our work. When you work with Environmental Tree Care, LLC, you are working with a local and trusted company that cares about you and will be here for you for many years to come. Call us today and find out why we are the trusted Denver tree services company for thousands of customers, cities and businesses.
Get A Quote Today!
We can provide free estimates for any Denver tree services, snow plowing, or landscaping design. Our estimates are free!
Fill out the form below and we will get back to you as soon as possible!