Tree Service Columbine Co
We are proud to offer tree service Columbine area customers our premier tree services, as well as landscaping and snow removal.
Columbine Valley, Colorado is located in West Arapahoe County encompassing one square mile! Columbine Valley was incorporated in 1959 and was largely a farming community. We love working in Columbine Valley because of the great trees and shrubs that have make Columbine a truly beautiful community.
Environmental Tree Care, LLC is here to serve Columbine tree service customers, taking care of your tree care needs including pruning, trimming, removal, fertilization, stump grinding and stump removal.
Need help with your Columbine snow removal or landscaping? Environmental Tree Care, LLC wants to be your greater Denver snow removal, Denver landscaping and Denver tree service provider!
Give us a call today at (303) 368-8454, or fill out the form below and we will contact you as soon as possible to provide a free estimate.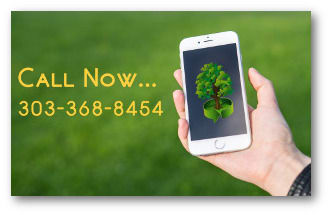 What Our Customers are Saying…
"Dear Ken and the Environmental Tree Care Team,

We are so pleased with the work you've done on our trees. Where they were once so gnarled and dense, now they are shapely and beautiful! Everyone was so knowledgeable and so professional-we are so happy and so grateful for the work you've done. Thank You!"
"Ken and his crew from Environmental Tree Care came out and did a great job pruning and shaping our beautiful spruce trees. The work was top quality and the service was great. I would highly recommend Environmental Tree Care."
"I was afraid that Environmental Tree Care would have to use a crane to remove many damaged trees from my yard. They were able to do the job without having to bring in a crane-saving me $2500! Thanks Ken, great job."
"Ken and his crew did a great job for us. I would recommend Environmental Tree Care to anyone."
"Thanks for doing such a great job-looked awesome!"
Fill out the form below and we will get back to you as soon as possible!