Tree Service Westminster Co
We are proud to offer tree service Westminster area customers our premier tree services, as well as landscaping and snow removal.
Westminster has a unique history. Gold discovered in the South Platte River Valley in 1858 brought national attention to the area that would become Westminster, Colorado. Before the settlements came, wildlife like antelope and buffalo made their homes in this area-you get the picture that Westminster is a huge, arid area which is susceptible to drought. Because of these conditions, Westminster Tree Service has some advice for our clients.
Our Westminster tree service clients know that periods of drought are common on Colorado's front range. Trying to grow trees in a semi-arid, prairie landscape is challenging enough, without the rigors of an extended drought. Drought stress may not kill your trees outright, buy can set them up for more serious secondary insect and disease infestations. Left unchecked, it may cause death to the trees, which leads to our unwanted tree removal services.
Whether you have a business or residence in Westminster, we look forward to serving you, taking care of your tree care needs including pruning, trimming, removal, fertilization, stump grinding and stump removal.
Need help with your Westminster snow removal or landscaping? Environmental Tree Care, LLC wants to be your greater Denver snow removal, Denver landscaping and Denver tree service provider!
Give us a call today at (303) 368-8454, or fill out the form below and we will contact you as soon as possible to provide a free estimate.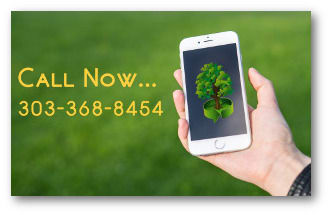 What Our Customers are Saying…
"Dear Ken and the Environmental Tree Care Team,

We are so pleased with the work you've done on our trees. Where they were once so gnarled and dense, now they are shapely and beautiful! Everyone was so knowledgeable and so professional-we are so happy and so grateful for the work you've done. Thank You!"
"Ken and his crew from Environmental Tree Care came out and did a great job pruning and shaping our beautiful spruce trees. The work was top quality and the service was great. I would highly recommend Environmental Tree Care."
"I was afraid that Environmental Tree Care would have to use a crane to remove many damaged trees from my yard. They were able to do the job without having to bring in a crane-saving me $2500! Thanks Ken, great job."
"Ken and his crew did a great job for us. I would recommend Environmental Tree Care to anyone."
"Thanks for doing such a great job-looked awesome!"
Fill out the form below and we will get back to you as soon as possible!